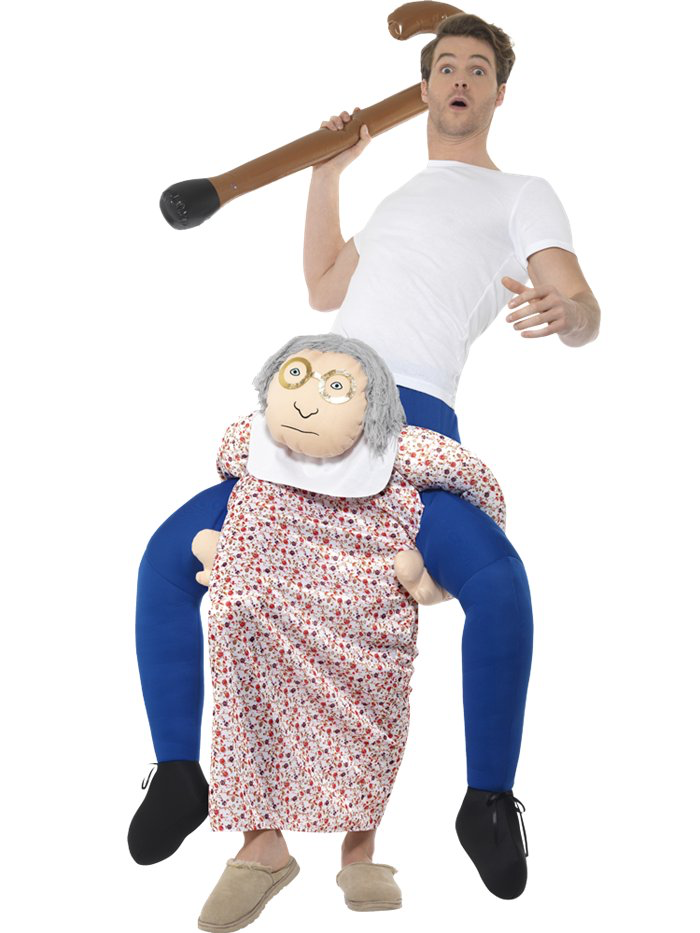 With our Grandma Piggyback Costume, you're guaranteed to have all eyes on you at your next costume party! You'll also mystify everyone half to death - the piggy back illusion is quite brilliant, if we do say so ourselves...
You can put our piggy back fancy dress costumes on over what you're already wearing.
Stuff the legs with crumpled newspaper, and you have an amazing ride on costume that's so easy to wear!
Size:
Size: 36-40" Waist
Waist: 36-40" (92-102cm)

Includes
One piece suit with mock legs.
Excludes
Top, Slippers and inflatable walking stick