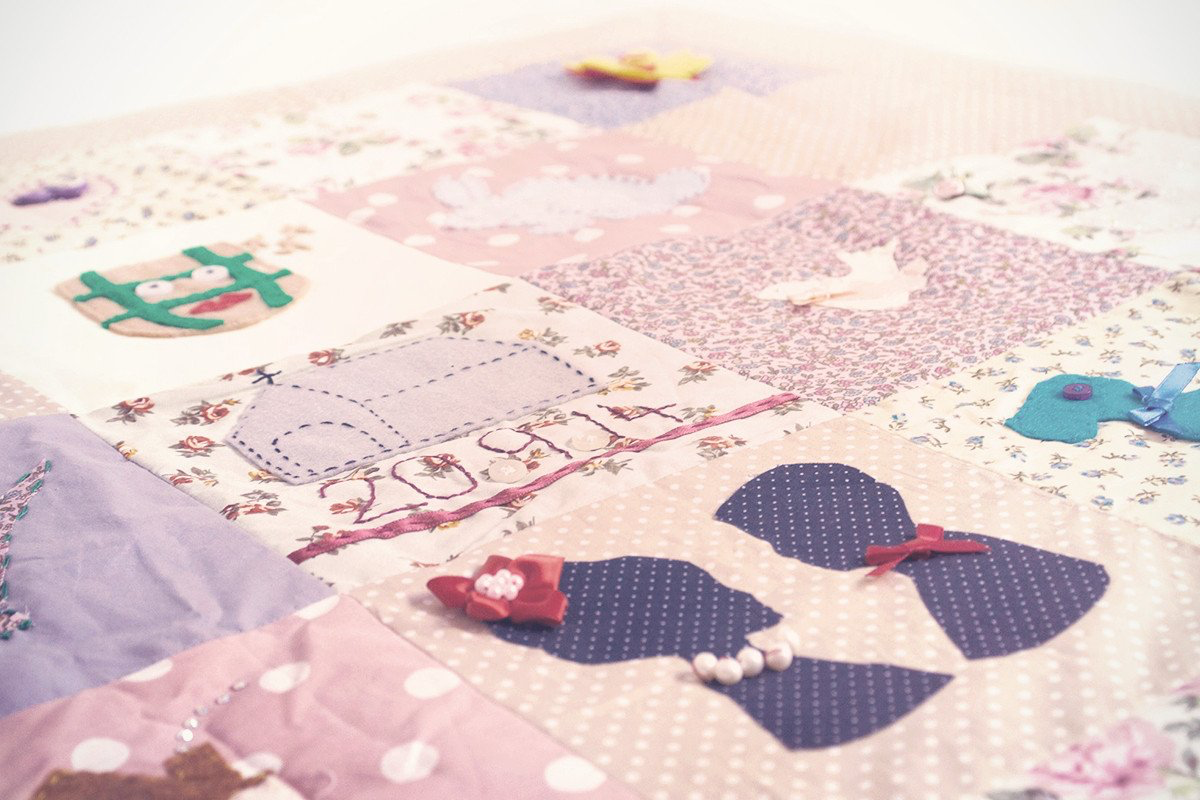 Patchwork Quilt / Cushion Making
A beautiful memento and keepsake of any hen party with all the hen's contributing to a special piece to be treasured forever by the Bride-to-be.
Further Info:
We will show you appliqué (fabric layering) and sewing skills, and bring lots of wonderful haberdashery (including ribbons, lace, bows, beads, sequins… )for you to use to decorate your patchwork squares. The squares can all be themed around the bride or your shared experiences with her. You can make your square as detailed or simple as you like, and make as many as you like!
We also bring a wonderful selection of fabrics and can select these around a colour theme if the Bride would prefer too. We work with you before the session to tailor the session to your group as much as possible.
The squares can be assembled into a patchwork quilt or cushion(s) after the session.
This workshop is also available as a vintage option with a selection of vintage fabrics, lace and buttons.