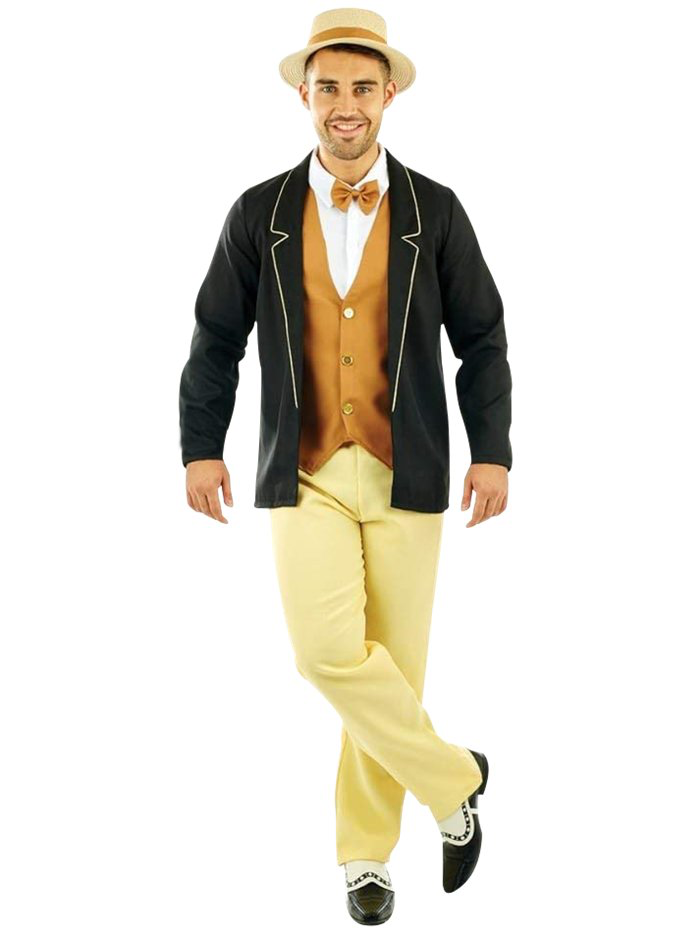 The 1920s was an iconic era for fashion, and this stylish gentleman's outfit will help you show that off at your next fancy dress party.
It's the perfect smart casual costume for a 20s-themed evening!
Size:
Size: 38-40" Chest
Chest: 38-40" (96-102cm)
Waist: 34" (86cm)
Size: 42-44" Chest
Chest: 42-44" (106-112cm)
Waist: 38" (96cm)
Size: 46-48" Chest
Chest: 46-48" (116-122cm)
Waist: 42" (106cm)
Includes:
Hat, Jacket Trousers, Waistcoat with Shirt Insert and bow tie, Shoe Covers.